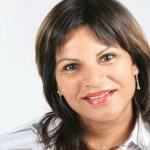 INTRODUCING VISITING EXPERT MEDICAL AESTHETICS PRACTITIONER
ROS BROWN
We are proud to introduce to our salon clients, the services of Ros Brown, an expert in medical aesthetic treatments and injectible fillers.
Ros is a fully qualified practitioner, and is also an independent prescriber, who has worked in leading plastic surgery theatres for 25 years and has worked as an aesthetic practitioner for over 20 years performing over 175,000 procedures, demonstrating her experience in non surgical cosmetic treatments.
Ros is fully qualified to train practitioners in treatments including Botox, Dermal Fillers, Sculptra, Skin Peeling and Radio Frequency Skin Tightening. See more here. She has always believed in putting the customer first and getting the best results for them.